#the100dayproject: Learning Chopin live on Twitch
Posted on
This Tuesday 7th April 2020 marks the beginning of another season of #the100dayproject. If you don't know what this is let me bring you up to speed. It's an opportunity for people to explore their creative sides. Those taking part work on something every day for 100 consecutive days and post their results online. Set up by Lindsay Jean Thomson, it's a great excuse to get stuck into something creative or to learn something new.
I've decided that I'm going to get involved this year and would love for you to follow my progress.
The Project: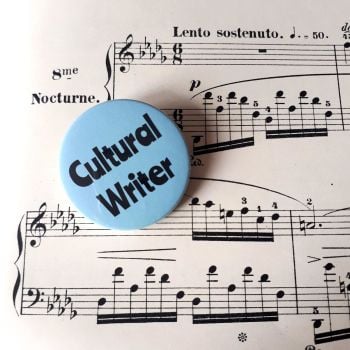 I'm going to teach myself to play Chopin's Nocturne no. 8 in D flat Major on the piano. What's more, I'm going to do this live on my Twitch channel.
I love this piece of music and have wanted to learn it for some time. However, I've always lacked the impetus. It's a little beyond my current ability level so will take dedicated practice – which means dedicated time – to master. What better motivation than The 100 Day Project?
But why stream my practice live on Twitch?
Streaming my piano practice will be a great way for people to see and engage with my project – either by watching live, joining in the Twitch chat or by watching the VODs. I hope my efforts to learn a new work will inspire others. I also hope that people will help keep me motivated and maybe even guide me along the way with suggestions and tips.
It's also a way for me to hold myself accountable. I want to ensure that I keep up with this project. My commitment to stream my piano playing for a minimum of 30 minutes everyday will be a way of doing that.
Of course, the streams will form a developing video log of my progress. This will become a really interesting record of the act of learning a new piano piece.
What other ways will I be recording my progress?
In addition to the live streams I'll be posting regular updates on both Twitter and Instagram. Please do engage with my progress there by liking, sharing and commenting. I'll probably also write some progress blogs, so keep an eye out for future reports!
When can I watch?
Join me everyday on my Twitch channel. I'll normally stream from 18:00 – 18:30 every day. Follow updates on Twitter for my stream times.