There is a special edition of the boardgame Monopoly set in the city of Sheffield. Instead of buying places like Park Lane and Mayfair, players are able to purchase Fargate and important buildings and landmarks like The Crucible Theatre and City Hall. You can even buy Meadowhall Shopping Centre should you want to, and the Supertrams to get you there!
However, Sheffield is more than just a city in a boardgame. It is also a great board game city!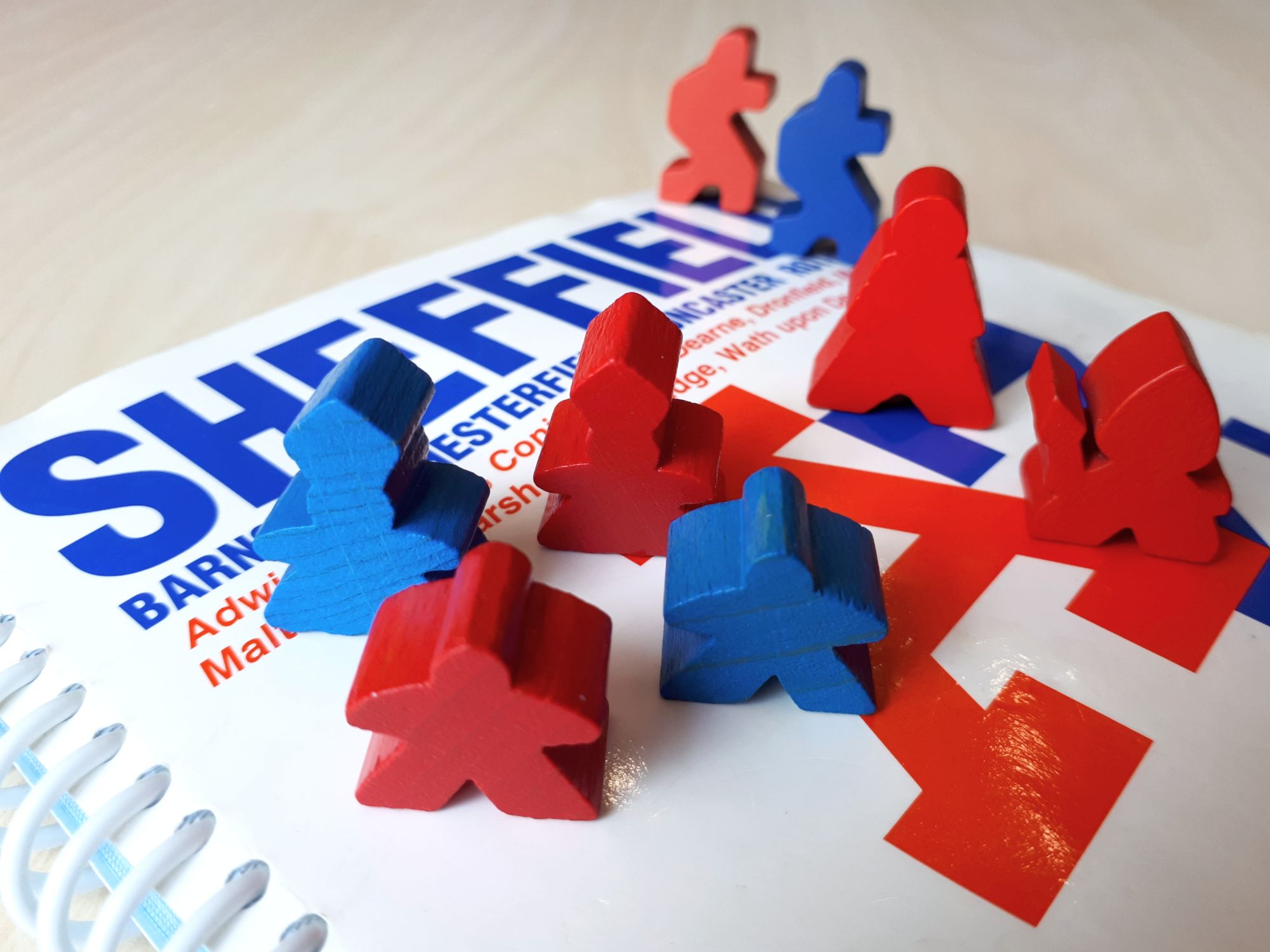 Of course, tabletop gaming in all its forms has experienced a real renaissance in recent years. The publication of hundreds of excellent games coupled with the exposure provided by online shows such as Wil Wheaton's TableTop and the D&D show Critical Role, as well as any number of YouTube channels, has brought the hobby into the living rooms of more people than ever before.
However, tabletop gaming is not confined to the living room. It is a social activity, as the example of Sheffield shows. This city is now not just the Steel City but also a Meeple City, as gaming opportunities have increased and the number of possible venues have multiplied in the last few years.
Read on to discover some of the great places for gaming in Sheffield... [Article continues below.]
Discover all my BOardgaming content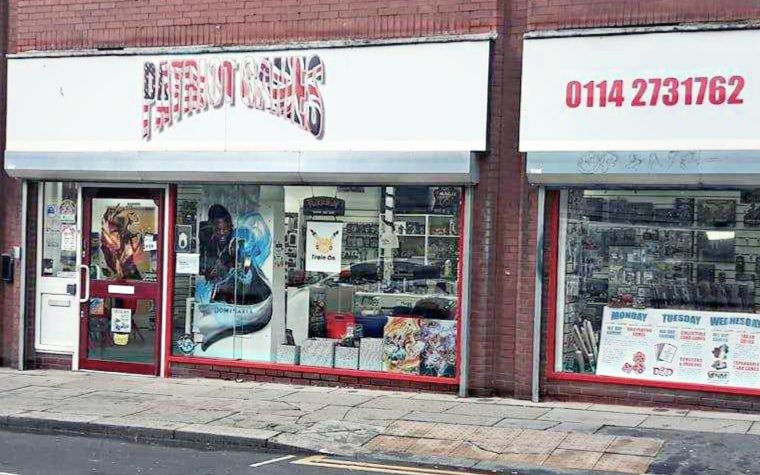 Patriot Games has been a mainstay of the Sheffield gaming community for two decades now.
It has also been an important location in my own journey through modern tabletop gaming. When I was still new to the hobby the staff in this 'friendly local game store' (FLGS) provided me with some excellent recommendations.
Located on Union Street in the centre of the city, Patriot Games carries an excellent selection of stock in store, ranging from the newest boardgames to modern classics like Pandemic, Carcassonne and Catan. They also have everything you need for tabletop roleplaying games (TTRPGs) like Dungeons and Dragons 5th Edition and Pathfinder. Dice, minis, spell cards, adventure grids... they've got it.
Like any good FLGS, Patriot acts as a hub for the local gaming community more generally. It hosts an array of different events and meet-ups, ranging from the traditional Friday Night Magic (FNM) to Pandemic Survival events and the D&D Adventurers League.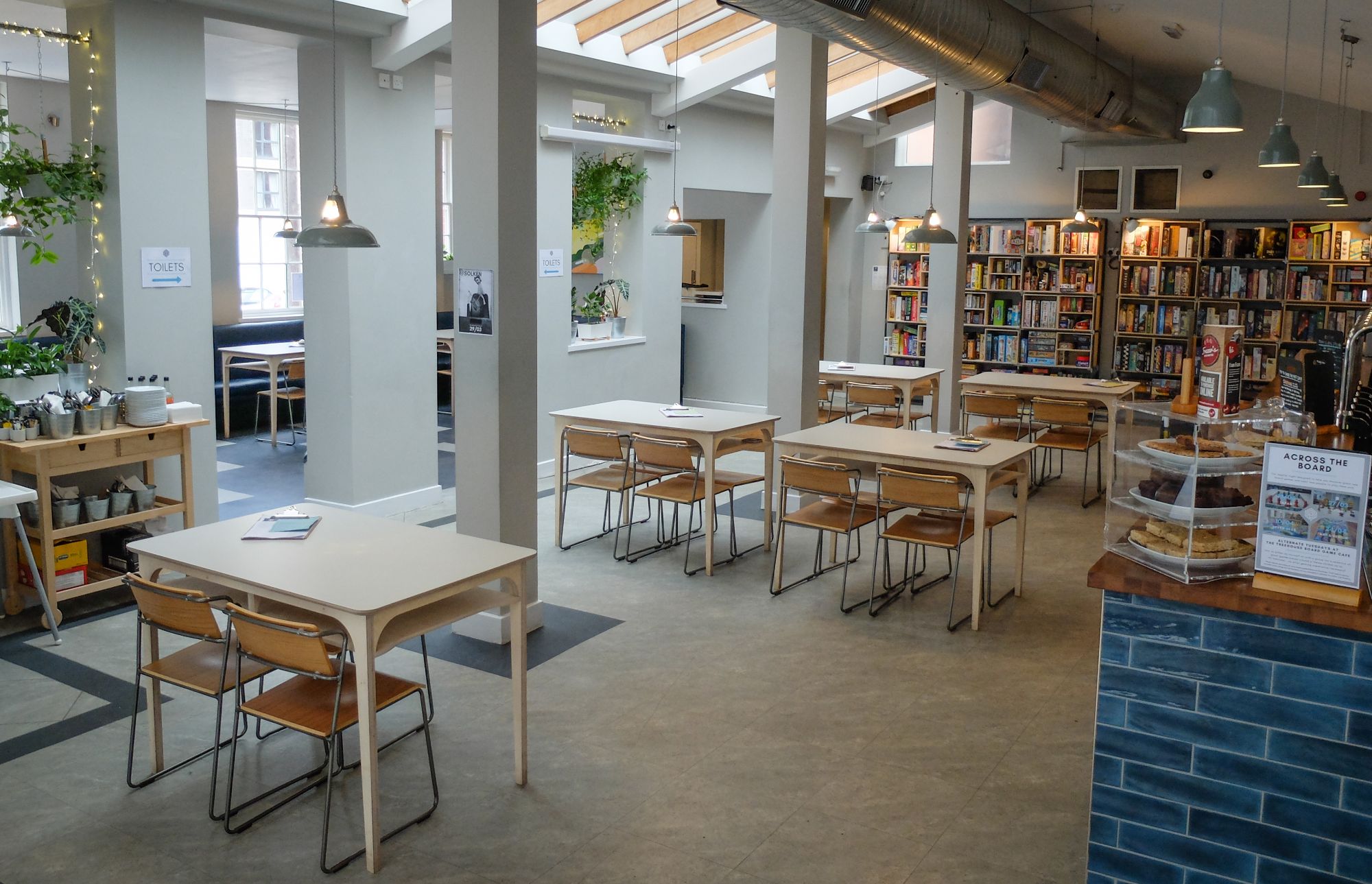 The concept of the boardgame café is simple… for a small cover charge you gain access to a library of games that you can play whilst you eat, drink and socialise.
It's a great idea, and one that the team at Treehouse Boardgame Café deliver extremely well. £5 buys you 4 hours of access to their game library, which currently extends to over 400 titles!
If this seems a little daunting, don't worry. The team has put together a brilliant boardgame taster menu, designed to help you find some of the tastiest gaming morsels on the shelves. I have myself played a number of games for the first time during my time as a member at Treehouse, ranging from filler-style games like Catch the Moon and gateways like Karuba to more mid-weight titles like Petrichor and Dead of Winter.
It's not just the game menu that makes Treehouse worth a visit. The food menu is also excellent, and the selection of ales and other drinks is always welcome. Treehouse hosts a number of inclusive events, including tournaments and social gaming evenings.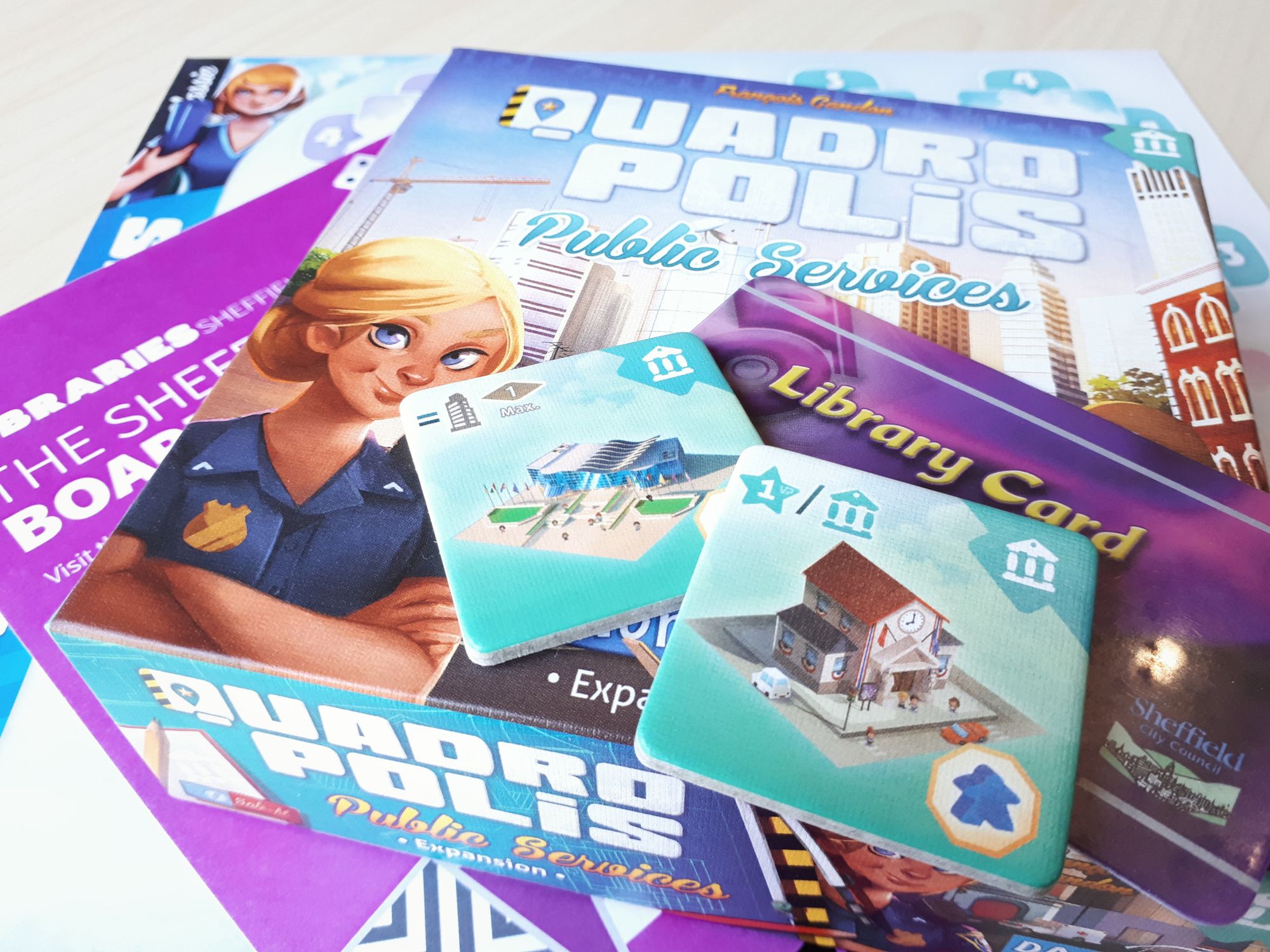 Sheffield Central Library ran the first of its monthly 'Game Night in the Reading Room' events two years ago. A little over a year later they installed their very own boardgame library. Located in the aforementioned Reading Room, these games are all available to browse and play for free.
The library's collection remains relatively small at the moment. However, it's clear that it has been put together carefully by the curator – or 'gamebrarian' – Andrew Slaughter. There's a great starting mix of titles, from gateway games like Carcassonne through to the slightly more complex deck-builder Clank! and massively-hyped recent titles like Azul and Sagrada. Importantly, new games are being added to the collection all the time.
What's more, there's a Children's Boardgame Library too, which means that the whole family can now enjoy tabletop gaming here. This is just one reminder of how inclusive gaming can be. The library also continues to run extremely popular, themed 'Game Night' events each month.
The tabletop gaming scene is not limited to these three venues. For instance, there's also Games Workshop's Warhammer store. There are also boardgame groups that meet regularly to play games, including the Sheffield Board Game Club.
If your taste in gaming is more digital than analogue, then fear not! Sheffield has got that covered too. The city is now home to The National Videogame Museum. Formerly in Nottingham, this great space can be found in the Castle Square district of the city centre.
Can't get to Sheffield? Don't Panic!
There's plenty of tabletop activity to be had nearby. For instance, in Nottingham you can find not one but two boardgame cafes in the city centre alone: The Dice Cup and Ludorati Cafe. So now you can play Sheriff of Nottingham in Nottingham! In the nearby town of Beeston you can also find Chimera. Up in Leeds, meanwhile, you can shop in the excellent Travelling Man and enjoy time out at Geek Retreat. And that's just to name two nearby cities.
Most of all... happy gaming wherever you game!
Discover More board game content from Cultural Writer